We have introduced a unique concept into the Mind Map market and have labelled it a MindMapTutor.
A MindMapTutor can be one of two types:
An easy to use Ebook
An Interactive Mind Map using Free OpenSource Software
A MindMapTutor will not only enable you to learn faster and easier, it will also help you to get better results.
We have dedicated a complete website, MindMapTutor.com to the MindMapTutor concept
So go over to MindMapTutor.com now to learn more about the MindMapTutor concept.
read more
Learn faster and easier with our Learning Management Program…
'Your ability to learn faster than your competitor may be your only sustainable competitive advantage'. – Arie de Geus
Yet, how much time have you spent learning how to learn?
Whether you are at school, at university, at work or in business, you simply have to ensure that you learn using the most up to date, proven methods.

You must ensure that you use your whole brain, not only when studying, but in all your tasks.
Our instantly downloadable Learning Management Program will allow you to do exactly that.
It is a comprehensive MindMapTutor, using Mind Maps and text that is easy to understand and simple to apply, giving you fast results.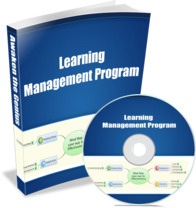 If you've been looking for advice on how to learn quicker and easier, odds are that you've come across various study methods. A good study method is important for any learner, whether you are doing formal learning, or simply want to keep up with the information overload in today's information age.
But a study method is not enough!
You have to put it all together into a holistic structure.
It is with this in mind that we have put together our Learning Management Program.
Our Learning Management Program has been divided into Ten Modules, forming a holistic program and is now available for the first time in a convenient value for money instant download.
The Learning Management Program's ten modules provide you with such valuable benefits that the application of just one of the principles could save you hundreds of hours a year and make the learning process so much easier and more fun. And as you know, time is money.
Let's have a closer look at our Learning Management Program can benefit you:
The Program is written in the same easy to read style as the articles on this website.
Each module is introduced with a Mind Map, giving you an instant overview and memory hooks that ensure that you have the best chance of remembering the material possible.
We call this a MindMapTutor. The use of Mind Maps ensures that you are using your whole brain in the learning of the material and that you can remember it easier. The use of easy to read text ensures that you understand it with as little effort as possible.
You use our methods to learn our methods!
The Mind Map below is an overview of the whole program. The text that follows is a more in-depth description of each of the modules.
This is how each module of the Learning Management Program is written.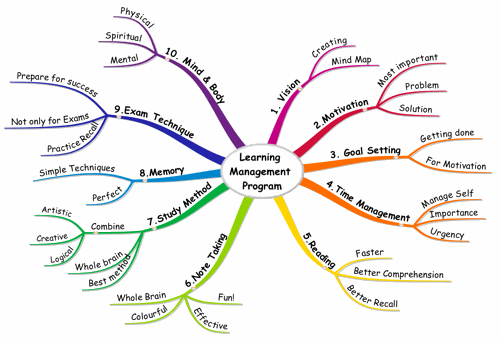 Module 1: Vision
You are first introduced to the concept of a Vision Board.
You then take the concept further by learning how to construct a Mind Map Vision Board.

Module 2: Motivation
Motivation is one of the most important, if not the most important aspect of learning. The problems lies in the very methods themselves.
The solution is to provide methods that are simple to use, easy to learn and produces fast results.

Module 3: Goal Setting
Having, and working towards, goals is an essential part of the learning process.
We believe that goal setting not only allows you to get things done, it is also part of your motivation routine.

Module 4: Time Management
Time Management is as much about managing yourself as it is about managing your time. You have to learn how to manage the importance and urgency of tasks in order to become more proactive.

Module 5: Reading
You are probably still using the reading methods you've learned in Grade 1. You need to learn how to read faster with better comprehension.
In today's information age, Grade 1 reading methods are simply not good enough.

Module 6: Note Taking
Using your whole brain when taking notes, is what Mind Maps naturally do for you. Use Mind Maps to create notes that are colourful, effective and fun!

Module 7: Study Method
The best study methods use the whole brain in the learning process. Combine the logical, creative and artistic sides of your brain to learn faster, with less effort.
We give you a step by step method that will allow you to engage your whole brain in the learning process.

Module 8: Memory
Many scientists believe that your memory is perfect.
Learn some simple techniques to improve your memory.

Module 9: Exam Technique
Your ability to recall the information that you've learned is not only important for exams. Not practising recall is one of the biggest causes of failure.
By practising your recall, you prepare yourself for success by ensuring that you can recall the required information wherever and whenever you need to.
This module prepares you for that important Recall event, not only exams.

Module 10: Sound Mind & Sound Body
You need to maintain your mental, spiritual and physical sides to remain healthy, wealthy and wise!
You can get all of this in our simple, easy to use Program.
Download our Learning Management Program right now by using our secure PayPal shopping cart.
No waiting, no queues; Only value for money information at your fingertips!
Time is the one resource that has been given to each and everyone in the same quantity. How you use it is up to you. Every day that you delay getting on a Learning Management Program, is a day lost. Act now so that you can start getting your competitive advantage today.
We are offering this for a special price of only $17 for the following reasons:
It is our first bundled MindMapTutor package for sale.

The skills used will be useful for all the MindMapTutors to follow.

We are committed to giving you the best value for money information using Mind Maps. (The free stuff on our website is evidence enough!)
But, hurry, you are losing out, every minute that you delay.

What you get when buying our Learning Management Program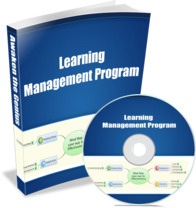 We have bundled our Interactive Mind Map and our popular Ebook into one affordable package!


1. Instantly Downloadable PDF Ebook

.

The Ebook contains all the text and Mind Maps in the whole program. Our Ebook is written in the same easy to read style that you gotten used to on our site. It is also structured in our unique MindMapTutor format, where each module is introduced with a Mind Map followed by easy to read text.

2.

Fully Interactive Mind Maps

The Fully Interactive Mind Maps contains all the text and all the Mind Maps in the Ebook, so that you can interactively explore the content in a way that puts YOU at the centre of the learning process.
The Interactive Mind Maps consist of 11 Mind Maps, one for the overview, and 10 detailed Mind Maps of the modules.
You have full access to the Interactive Mind Map, which has been created in Xmind, Free OpenSource Mind Map Software. You can add your own thoughts, your own notes and even your own graphics to make the Mind Map uniquely yours.
So whether you prefer a simple, easy to read Ebook, exploring the topic interactively, or both – the choice is yours.
To use the Interactive Mind Map, you simply have to download Xmind, purchase our program as described below and within minutes, you will be on your way to learning faster and more effectively.
Here are two samples from our Interactive MindMapTutor. The first is an overview of the whole MindMapTutor. The second Mind Map is a sample of one of the detailed Mind Maps in the MindMapTutor.
Click on the outline icon to get an idea of the text contained in the interactive MindMapTutor, play with the different sizes, or click the popout icon to see a full screen view.
How to get the Program:
Pay using the secure PayPal shopping cart.

Once payment has been received, you will be emailed your unique download links.

You will be able to download the Program and use it immediately.
Buy now using our Secure Paypal shopping cart:
Only $17
P.S. Our Learning Management Program was previously only available via a more expensive online course and via physical classes.
This caused a problem for many people, as they could not evaluate the material easily.
We therefore decided to provide this value for money downloadable program covering all the principles of our Learning Management Program in the same easy to read style that you've become used to, but formatted for download, online reading and printing.
Now also for Interactive Learning!

You use our methods, to learn our methods
read more
1. What is the best study method?
You might be thinking that this guy is very bold to even attempt to answer this question! The answer is quite simple though – any method that utilises the whole brain!
Scientists have now almost universally agreed that the left and right halves of the brain largely have different functions. (For those of you that don't know, the brain looks very much like a walnut, with two visibly distinct halves.)
The left side of the brain is the logical side and deals with lists, numbers and structured information etc., while the right side of the brain is the artistic side and handles colour, sensory experiences and unstructured information.
While the above is not entirely true, as both halves share some functions, using both the artistic side and the structured side in learning will greatly improve retention and understanding.
You now have a very good yardstick to measure any study method by.

2. Why is YourTutor's study method so special?
This is even easier than the first question – our study method is so special because it actively incorporates both sides of the brain!
It uses Mind Maps®, and the Cornell Method. The artistic, visual learners will be more comfortable with Mind Maps®, while the logical, linear learners will be more comfortable with the Cornell Method.
Only by using both these methods, will the whole brain be used.

3. What are these methods?
Mind Mapping
The Mind Map Study Method uses Mind Mapping. Mind Mapping is a visual learning tool developed by Tony Buzan. It allows you to record whole chapters, sections and even complete books on a single page. Each page on this website has an overview Mind Map on the top of the page. I will devote a whole section on this website to Mind Mapping.
Simply put Mind Mapping consists of the following:
• Central Image
• Main Branches
• Sub Branches
• Details
If you are new to Mind Mapping, just browse this site and look at the examples to get a general feel of the concept. A Mind Map® can be overwhelming initially. If this is the case, simply focus on one branch at a time and soon your mind will build the necessary hooks for the information to attach to. I will show you how to convert a Mind Map® to a linear note, making it easier for those more used to regular, linear notes.
The Cornell Method
The Cornell method is actually quite brilliant in its simplicity. To use the method, simply take an A4 sheet of paper and draw a 6cm column on the left hand side.
Key Words will be placed on the left hand side and details on the right hand side.
That's it! No complications, no fuss. Just easy to use, brilliant methods.
An overview of these methods can be found on the Note Taking page.

Working together
If converting from a Mind Map® to the Cornell Method:
• The central Topic becomes the main heading
• Each Main Topic becomes a heading
• Each SubTopic becomes a Key Word on the left hand column
• Each detail branch gets recorded on the right hand side, with Key Words possibly highlighted.
If converting from a Cornell Method note to a Mind Map:
• The main heading becomes the central topic
• The headings become main topics
• The keywords on the left hand side become SubTopics
• The paragraphs on the right hand side get converted to detail branches.
You are now ready for our Learning Management Program.
read more